Labour Challenges : African Ministers Adopt Strategies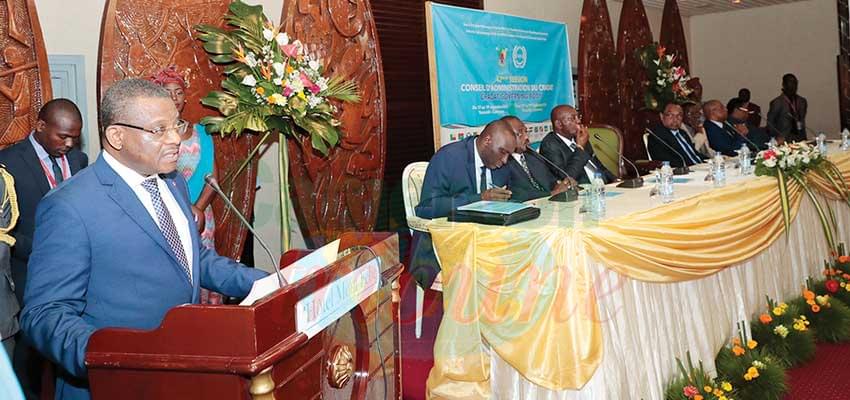 The 42nd session of the Council of Ministers in charge of Labour of the African Regional Centre for Labour Administration (CRADAT) took place in Yaounde on September 19, 2019.
Ministers in charge of Labour of the 18-member States of CRADAT separated from Yaounden after the 42nd session of their Council with a firm commitment to enable the organisation train highly qualified professionals capable to face the challenges of the labour sector and anticipate future stakes considering the constant evolution in the labour world.
The session was placed under the auspices of Cameroon's Head of State, President Paul Biya. Prime Minister, Head of Government, Chief Dr Joseph Dion Ngute who chaired the opening ceremony of the Council of Ministers session at the Yaounde Mont Fébe Hotel wished the officials welcome in the name of the Head of State. He told them that in order to face the major challenges member States of CRADAT face in relation to labour and also to ensure their lasting stability, it was imperative that all those involved in the labour chain that include labour administrators, inspectors, controllers and institutions representing staff have to be sufficiently trained to conveniently carry out their mission of social regulation in organisations and at all levels of the socio-economic sector. He reminded them that faced with the evolutions of the labour world, CRADAT was a strategic instrument that thanks to its teachings, enable the member States to possess highly qualified human resources capable to bringing in adequate responses to the current challenges and anticipate on future stakes.
The choice of Cameroon to host the meeting of CRADAT governing body, authorities consider, was a sign of recognition of Cameroon's strategic position within the institution whose headquarters Cameroon has hosted since 1965. The programme of the session indicated an election into the CRADAT's governing body in which Cameroon's Minister of Labour and Social Security, Gregoire Owona was to take over.
The Prime Minister in the opening speech stressed the importance of CRADAT. This is because its statutory missions are to provide specialised training and further training to staff of administration, trade unions, employers, workers' organisations, professional and social organisations of the member States in the field of social issues, labour and social security. CRADAT also plays a role in strengthening mutual technical cooperation: by putting its experts and specialists at the disposal of interested States upon request, collecting the available documentation and distributing it to the administrations concerned and finally, carrying out studies and research in the field of labour and social security, employment, manpower, occupational health, international standards and social security in line with the International Labour Office.
Same category