For Broad-based Participation : Website To Facilitate Modalities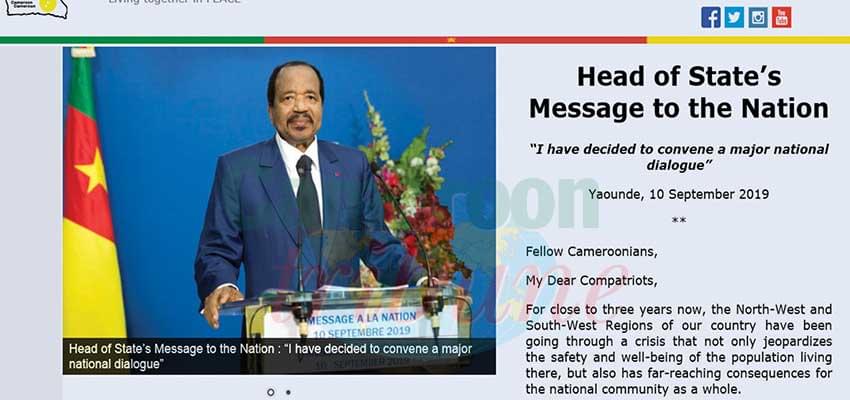 Information about the dialogue in both official languages and other aspects can be found online on www.nationaldialogue.cm.
There exist an official website to receive contributions for the smooth organisation of the major national dialogue scheduled to hold as from today. The site www.nationaldialogue.cm has a menu on its home page with different topics on essential information about Cameroon and the dialogue. The website has on its menu an agenda, reactions from national and international personalities following the convening of dialogue by the President of the Republic on September 10, 2019 in his address to the nation, an agenda and other information pertaining to the national event. Date, venue, purpose, participation, accommodation, transportation and health modalities during the dialogue are well presented on the website. The entire programme of deliberations during the dialogue has been uploaded on the website as well as the eight created commissions that will exist within the period. Several documents have been uploaded to the website such as information for journalist who wish to cover the dialogue in Cameroon, accreditation form for journalists and a press release on the creation of the website.
The speech of the Head of State convening the national dialogue can equally be downloaded from the website as well as elaborate information on the government's emergency humanitarian assistance plan in the North West and South West Regi...
Same category