Committees Begin Work Today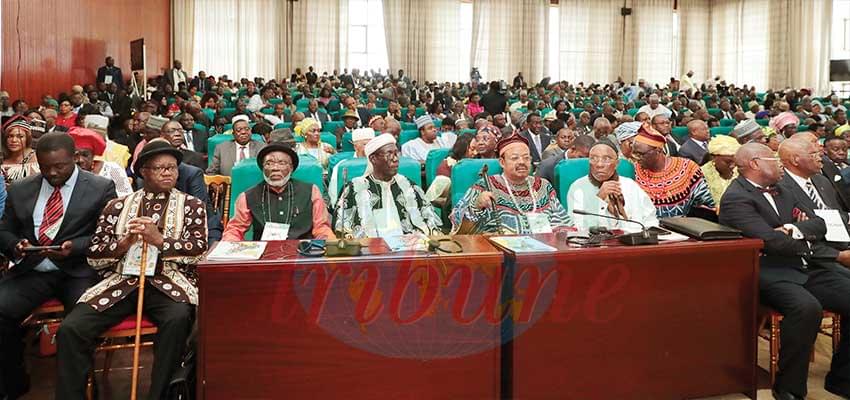 The heads of the eight committees for the major national dialogue were communicated during the plenary session on September 30, 2019.
After the official opening ceremony of the Major national dialogue on September 30, 2019, plenary session for general discussions and organisation of committees, effective work in the eight committees will start today, October 1, 2019. Reports from the sessions that took place in-camera at the Yaounde Conference Centre chaired by Prime Minister, Head of Government, Chief Dr Joseph Dion Ngute indicated that he read out the names of the eight committee chairpersons and other officials. The eight committees include bilingualism, cultural diversity and social cohesion, educative system, judicial system, reconstruction and development of regions affected by the crisis, decentralisation and local development, return of refugees and displaced persons, demobilisation, disarmament and reintegration and the diaspora. Information that further filtered out the sessions indicated that the committees will start work this morning at 10:00 The spokesperson of the National Dialogue, Dr Georges Ewane in a press release indicated the halls where the various committees would be meeting. Following the release the Committee on Bilingualism, Cultural diversity and Social Cohesion will meet in Hall A, Educative System in Huit clos Hall, Judicial System in Hall B, Decentralisation and Local Development in Tripar...
Same category