Education : Calls For Respect Of 1998 Orientation Law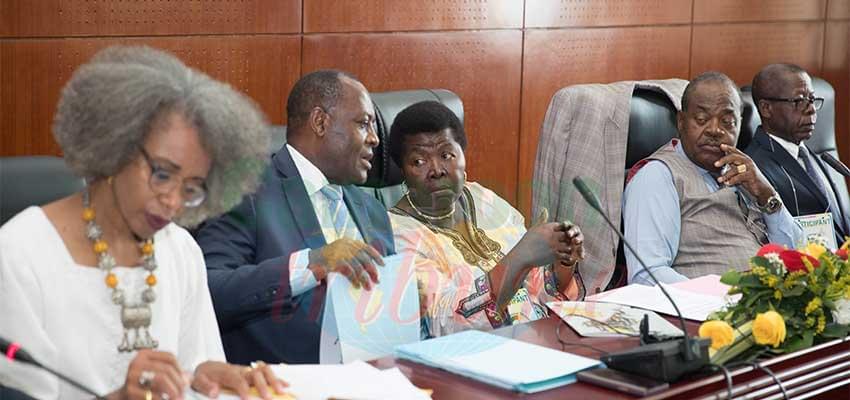 The Educational System Committee at the Major National Dialogue on October 1, 2019 agreed that strict enforcement of the document will resolve many sticking points.
The Committee on Educational System at the Major National Dialogue holding at the Yaounde Conference Centre from September 30 to October 4, 2019 to try to put an end to the crisis in the North West and South Regions, began work in earnest on October 1, 2019. Headed by former Vice Chancellor and Rector, Prof. Dorothy Njeuma, the committee at the beginning had 51 designated members, but many other participants joined after.
Committee members were generally agreed that for the educational situation in the North West and South West Regions to return to normal, the 1998 Law on Orientation of Education must be revisited and the specificities of the English and French sub-systems of education strictly respected.
The Minister of Secondary Education, Prof. Nalova Lyonga, stressed that time had come for Anglophones to direct their grievances straight to the Head of State. She cited the example of the March 2019 presidential decree reviewing the functioning of the Cameroon GCE Board after Anglophones complained about the previous decree organising the institution. She said by massively crossing over to French-speaking regions to attend school, Anglophone kids were becoming Francophonised – which is what their parents have been trying to avert.
On what should be done for Anglophone children to immediately return to school in the North West and South West Regions, a number of proposals were made. These included demilitarisation of the two regions; making good the disbursement of 2 billion FCFA to private schools as some school owners said they never received the money; tackling insecurity and fear; urging the Diaspora to stop financing separatist fighters, and doing everything possible to get combatants to lay down arms.
Earlier in the morning, the first topic for discussion was the 11 points raised by English-speaking teachers' trade unions in 2016 during their strike that preceded the start of the current war. To this, the government's response was that 9 of the sticking points had since been fulfilled. These include the redeployment of French-speaking and English-speaking teachers to regions where they could conveniently teach in their first foreign languages; the creation of a French Modern Letters Department in the University of Bamenda; the creation of a Higher Teachers Training College in Ebolowa in the South Region for Francophones to avoid them "flooding" the Higher Teachers' Training College, Bambili in the University of Bamenda, and the creation of a National Higher Polytechnic in the University of Bamenda.
Others are the recruitment of 1,000 secondary science teachers for the English sub-system of educatio...
Same category