Round up : de nouveaux ex-combattants se repentent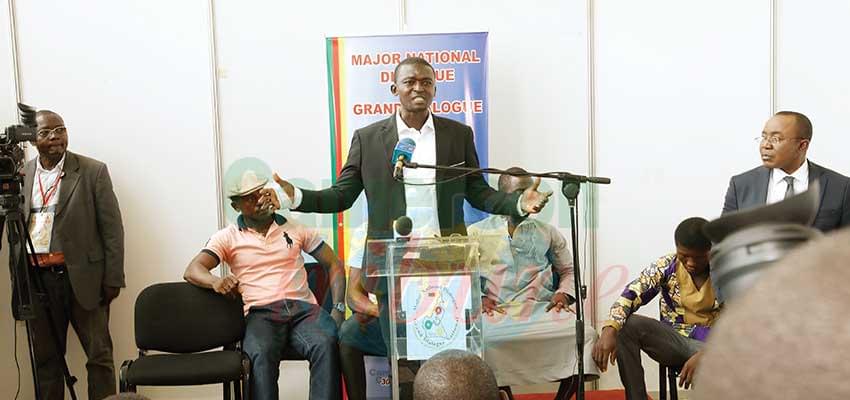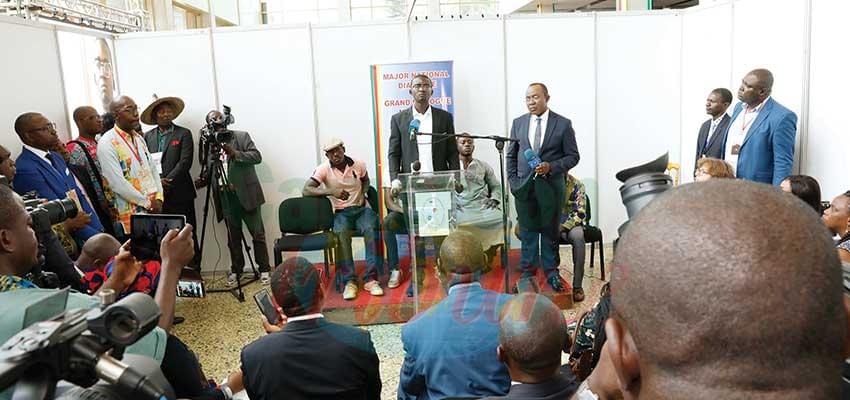 Cinq repentis ont été présentés hier au cours d'un point de presse du porte-parole du Grand dialogue national.

L'un des moments phares de l'activité du porte-parole du Grand dialogue national, Georges Ewane, hier au Palais des Congrès de Yaoundé a été la présentation des cinq ex-combattants. Sortis du maquis, ils ont déposé leurs armes. Un moment d'intense émotion. Devant une assistance attentive, le porte-parole du Grand dialogue national, demande à ce que le dispositif habituel soit modifié. Du coup, le pupitre et les micros sont descendus de l'estrade et cinq chaises y sont installées. Puis, au milieu de son propos, le porte-parole déclare : « rendu au troisième jour de nos assises, je suis particulièrement heureux de vous annoncer aujourd'hui que nous commençons déjà à récolter les premières retombées de ce rendez-vous historique ».
Et ces retombées, ce sont cinq « Amba boys » de la « brigade du Fako », région du Sud-Ouest qui ont, au nom de la paix, décidé de tourner le dos à guerre. En répondant favorablement à l'offre de paix du président de la république, Paul Biya, ils sont venus participer à la construction d'un Cameroun pacifié, uni, un et indivisible. L'un après l'autre, ils sont présentés au public. Le général « Capture and destroy », les commandants « Pussy », « Champion », « No mercy » et Ezemo dit « gardien du temple », prennent respectivement place sur les chaises à eux réservées, juste derrière Georges Ewane.
Habillé d'un ensemble veste noir assorti d'une chemise blanche, des lunettes, un bandage blanc sur la main droite et tenant une bible à la main gauche, le général « Capture and destroy », s...
Same category