Judicial System : Growing Calls For Two Parallel Systems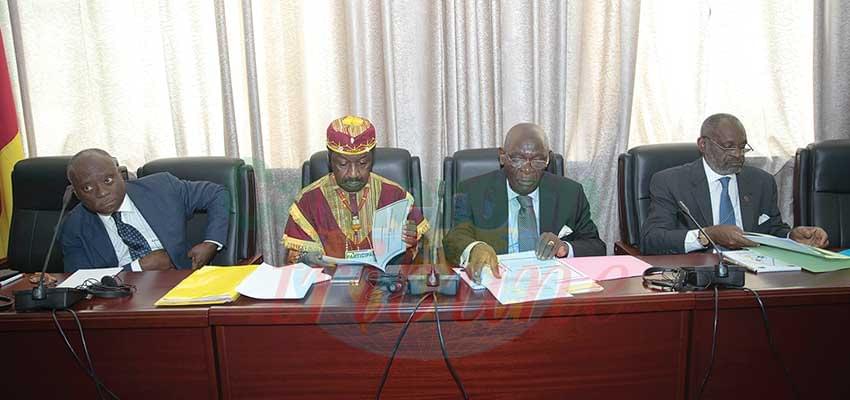 Members of the Judicial System Committee on October 2, 2019 afternoon fine-tuned their report that will be presented during the plenary sessions today.

The central issue the Judicial System Committee has debated during its work has been whether the Common Law and Civil Law judicial systems in Cameroon should be harmonized or maintained to run parallel and the overriding proposed solution is for the two systems to run side by side but common elements can be harmonized. Hon. Joseph Mbah Ndam one of the Vice Chairpersons of the Committee disclosed to Cameroon Tribune at the Yaounde Conference Centre on October 2, 2019.
The Committee chaired by Benjamin Itoe, on the first day of work, identified problems raised by the Common Law lawyers in 2016, solutions proposed by government, problems for which solutions were not proposed and evaluated the impact of the solutions that were proposed on the crisis. The committee members also identified other issues that were raised by the lawyers later on but which had not yet received the attention of government. They yesterday, examined the reports presented by rapporteurs.
One of the members, Alfred Forgwei Mbeng said one key issue debated was that the creation of the Common Law Section in the National School of Administration and Magistracy did not solve the problem raised by the Common Law lawyers because those who are admitted are not necessarily from the North West and South West Regions. Concerning the Common Law Section created at the Supreme Court, he said, "objections were raised to the fact that lawyers argue that it is not enough. By cr...
Same category