Peace Process : Erstwhile Separatist Fighters Return To Fatherland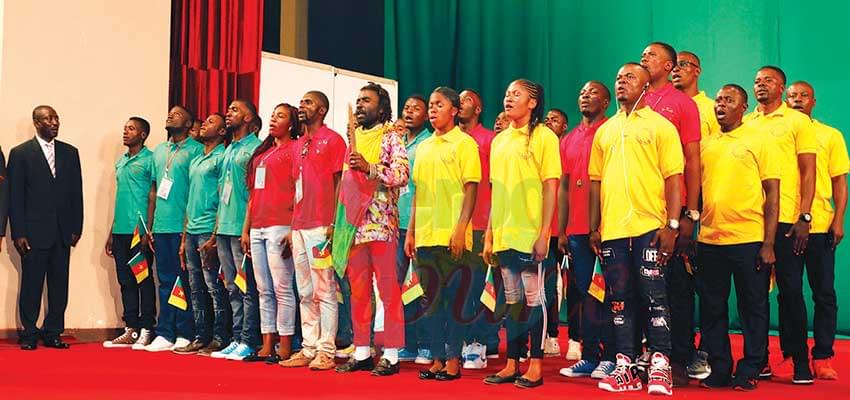 No fewer than 35 armed separatist fighters widely known as 'Amba Boys' left the bushes, laid down their arms and took part in the Major National Dialogue which ended in Yaounde on Friday October 4, 2019. The fighters who have been active on battle fields in the South West and North West Regions showed remorse and asked for forgiveness from the Cameroonian people.
On Monday September 30, 2019, when the Major National Dialogue opened, the presence of the ex-combatants in the main hall of the Yaounde Conference Center was conspicuous. They stole the show by leading the singing of the National Anthem of the Republic of Cameroon, in lieu of the anthem of the country they have been fighting to secede and create.
The first set of ex-fighters who made it to Yaounde for the dialogue were all clad in green, red and yellow; colours of the Republic, at the opening ceremony. They were 30 in number and form part of the over 300 ex-separatist fighters who are currently undergoing demobilsation and reintegration at different centers put in place by the government.
Yannick Kawa Kawa, spokesperson of the ex-Amba Boys, narrated how he and his peers were manipulated into picking up arms against their fatherland. He appealed to the government to find a lasting solution to the conflict and urged fighters still holding weapons to drop them and join in the peace process....
Same category