Pan African Parliament : What Impact 17 Years After?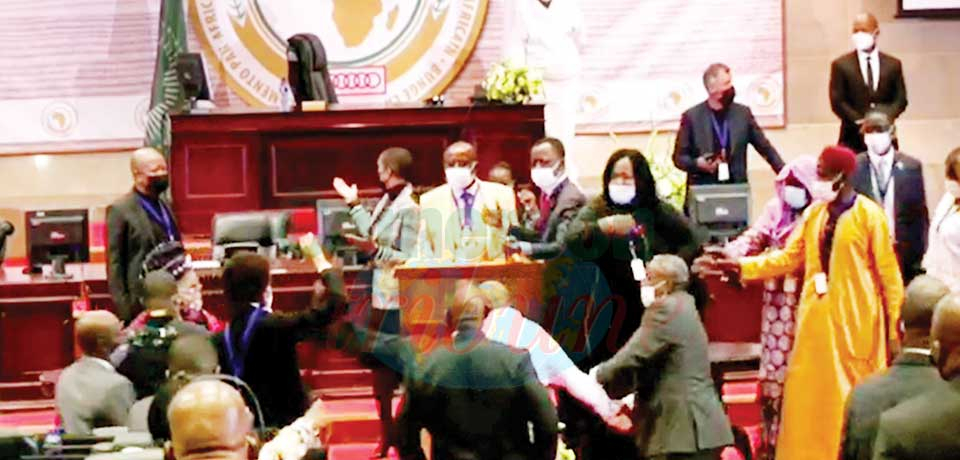 The putting in place of the legislative arm of the African Union, is still to yield the much awaited fruits.
The Pan-African Parliament (PAP) was established in March 2004, by Article 17 of The Constitutive Act of the African Union (AU), as one of the nine organs provided for in the Treaty Establishing the African Economic Community signed in Abuja (Nigeria), in 1991. The Pan-African Parliament, also known as the African Parliament, is the legislative body of the African Union. It is out to provide a common platform for African peoples and their grass- roots organizations to be more involved in discussions and decision- making on the problems and chal- lenges facing the continent. Pan-African Parliamentarians represent all the peoples of Africa. The ultimate aim of the Pan-African Parliament is to evolve into an institution with full legislative powers, where members are elected by universal adult suffrage. PAP is a one giant step forward in ensuring that this deliberative continental body, once operational, will act as a common platform for all the peoples of Africa and their grass-root organizations. At present it has advisory and consultative powers that might soon mutate to full legislative po- wers when the different treaties have been ratified by the different stakeholders. Its 230 Parliamentary representatives are elected by the legislatures of the 46 AU states rather than being directly elected in their own capacity. Initially the seat of the Pan African Parliament was in Addis Ababa, (Ethiopia) but it was later moved to Midrand, South Africa. Ten Permanent Committees were created dealing with different sectors of life in Africa.
The Parliament also consists of four Vice-Presidents. These officials are the composition of the Bureau of the Pan-African Parliament. The Parliament is assisted by the Secretariat of the PAP. The first President of the Parliament was Hon. Dr. Amb. Gertrude I. Mongella from Tanzania. The second Hon. Dr. Idriss Ndélé Moussa from Chad and the outgoing Hon. Nkodo Ndang from Cameroon. Though several members have been campaigning for the entire ratification of the different treaties and thus pave the way for the unification of the continent, the issue of election procedure has sprouted leaving the entire house in shambles. At the just ended legislature, the image of the institution as well as that of the continent was tarnished after a more than to two hours scuffle broadcast live on SABC television. The Southern African bloc, led by Julius Malema of South Africa, the sharp-tongued leader strode out with strong sup- port from other MPs. But his move met a strong defense from their West and East African opponents, who each back a different candidate. The Southern side pushed their offensive, arguing that the leadership should rotate by region. Basing their arguments on the fundamental principles of the AU and recommendations from its legal department, the south and northern bloc said, "One of the principles of the AU when it comes to electing leadership is the principle of rotation. That no one, or a few, regions should be allowed to have all the power to run the work of the Pan-African Parliament, or have power that cannot be mitigated by the regions that are in place."
Same category