Infectious Diseases : Research Laboratory Inaugurated In Yaounde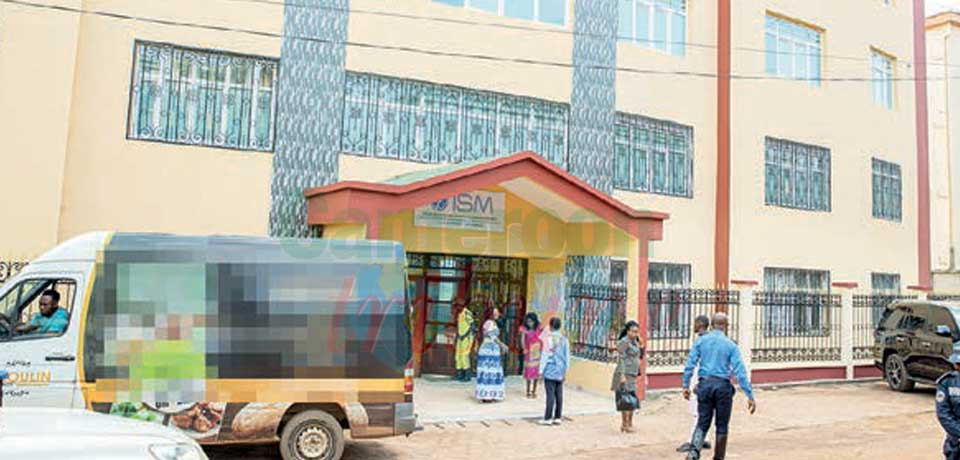 The Minister of State, Minister of Higher Education, Jacques Fame Ndongo, represented the Prime Minister, Head of Government at the ceremony yesterday June 1, 2023.
"Research is at the centre of development in Cameroon. Without research, there is no progress." The statement was made by the Minister of State, Minister of Higher Education, Jacques Fame Ndongo, as he inaugurated the structure hosting the Higher Institute for Scientific and Medical Research (ISM) in Yaounde. He was speaking on behalf of the Prime Minister, Head of Government, yesterday June 1, 2023, in an event geared towards encouraging and promoting biomedical research for the fight against infectious disease in Cameroon and the world at large.
While admiring the magnificent and excellent architecture of the ISM building, Professor Jacques Fame Ndongo said it was the dream and realisation of a determined man, Joseph Kamgno, the Professor of Epidemiology, Chief Executive Officer of ISM and also Head of the Public Health Department, at the Faculty of Medicine and Biomedical Sciences, University of Yaounde I. Recounting the path Prof Kamgno and his team has covered in the field of research and the fight against onchocerciasis in various villages in the country, Prof Jacques Fame Ndongo urged researchers to go to the field, meet and greet microbes; for such parasites in some situations, will not kill them but will result in a research centre like that of ISM. The Minister called on others to emulate the example of Prof Kamgno, and also encouraged young researchers to follow his steps.
The inauguration ceremony took place in the presence of Mr Alain Mérieux, who is the Honorary President of "Foundation Christophe et Rodolphe Mérieux", which supports applied research and the fight against infectious diseases. The Foundation had awarded ISM the Christophe Mérieux 2022 prize. The event was an occasion for Mr Mérieux to laud the partnership and works carried out by ISM, which has given birth to the research laboratory to improve healthcare given to Cameroonians and Africans in general.
Professor Joseph Kamgno said ISM is a non-profit association created in 2005 with the financial support of the Mectizan Donation programme. ISM, he explained, has as mission to contribute in the resolution of health problems through appl...
Same category