Adapting To Climate Change : African Youth Insist On Easier Grant-based Financing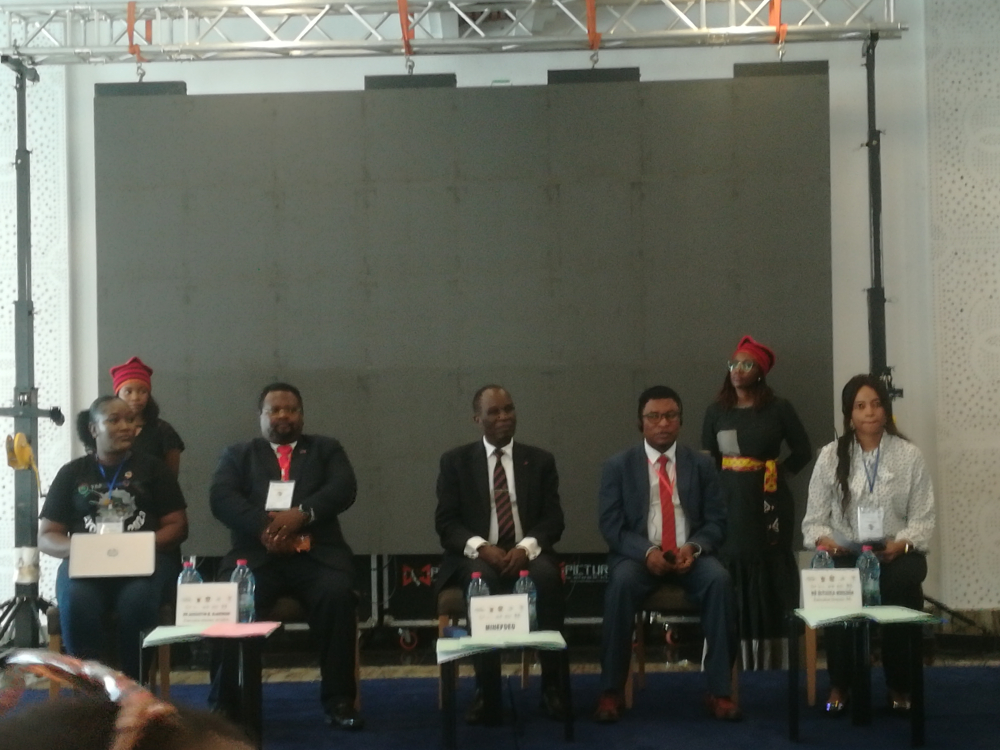 The Yaounde Call on significantly raising financing for Africa will be submitted at next month's UN Climate Change Conference in Dubai, the United Arab Emirates.
The inaugural African Youth Forum on Climate Change Adaptation Financing, YOFAFA, ended in the Cameroonian capital, Yaounde on Saturday, November 18, 2023. The three-day event was attended onsite by 150 youths from 30 African countries, and 2,000 others online.
YOFAFA was jointly organized by the Cameroonian Ministry of Environment, Nature Protection and Sustainable Development, MINEPDED. As well as the Africa Coalition for Sustainable Energy and Access, ACSEA, and the Pan-African Climate Justice Alliance, PACJA.
Urgent Action Required
Presenting the Yaounde Call, delegates urged industrialized countries and other big polluters to take urgent steps to increase adaptation financing by more than double by 2025. In 2019 and 2020, only $11.4 billion was committed to climate adaptation finance in Africa, compared to the estimated $52.7 billion needed annually by the continent until 2030. African youth demanded better access to grants-based, predictable adaptation financing; not loans.
Inclusive, Participatory Funding
Forum participants requested improved effectiveness and efficiency of adaptation funding through a participatory and inclusive approach. Similarly, they called for increase in innovation and adaptation financing through new and emerging sources and instruments of funding. The youth appealed for more coherence and coordination in adaptation financing by harmonising the policies and standards of funding sources and channels. Finally, they pushed for a robust, ambitious, and solutions-oriented outcome on the Global Goal on Adaptation at COP 28 in the United Arab Emirates in December 2023.
Invaluable Help Of Dr Njamnshi
Earlier, Hele Pierre, Cameroon's Minister of Environment, Nature Protection and Sustainable Development, commended ACSEA and PACJA for helping to organise the forum. He admitted that since taking up the portfolio in 2004, he has never seen young people come together in such great numbers to demand increased climate change funding. Minister Hele appreciated Dr Augustine B. Njamnshi, the Executive Director of ACSEA and executive member of PACJA, for the wonderful organization of the international conference. Saying he could never thank Njamnshi enough.
Wonderful Inputs Throughout!
Describing Dr Njamnshi as his "friend" with whom he has been working closely over the years, the Minister acknowledged that Njamnshi has produced "wonderful" results in support of the cause of the environmental. Dr Njamnshi thanked FOFAFA 2023 participants for the great work carried out, disclosing that preparations for the 2024 FOFAFA forum were already underway.
Disproportionate Impacts
Climate change disproportionately affects Africa, posing significant challenges to the continent's sustainable development. Rising temperatures, increased frequency of extreme weather events, and changing precipitation patterns have led to droughts, floods, and food insecurity, threatening the livelihoods of millions.
These challenges require urgent and effective adaptation measures to safeguard African communities and ecosystems. The need for climate adaptation in Africa is paramount. Climate models project that without adaptation, the continent will experience severe consequences, including:
Food, Water, Health, Economy In Peril
Climate change threatens agriculture, which is the backbone of many African economies. Reduced crop yields, increased pests, and shifting growing seasons will worsen food insecurity. Changing rainfall patterns and increased evaporation rates will lead to water scarcity, affecting both drinking water access and agriculture. Climate change contributes to the spread of diseases like malaria and worsens heat-related illnesses, disproportionately affecting vulnerable populations. Climate change inaction in Africa could reach billions of dollars annually, potentially reversing development gains.
Underfunding, Access Barriers, Uncertainty
Existing adaptation finance mechanisms are insufficient to meet the demands of adaptation projects and programmes across Af...
Same category