Communist Party of China Centenary : CPDM Joins 500 Political Parties In Video Summit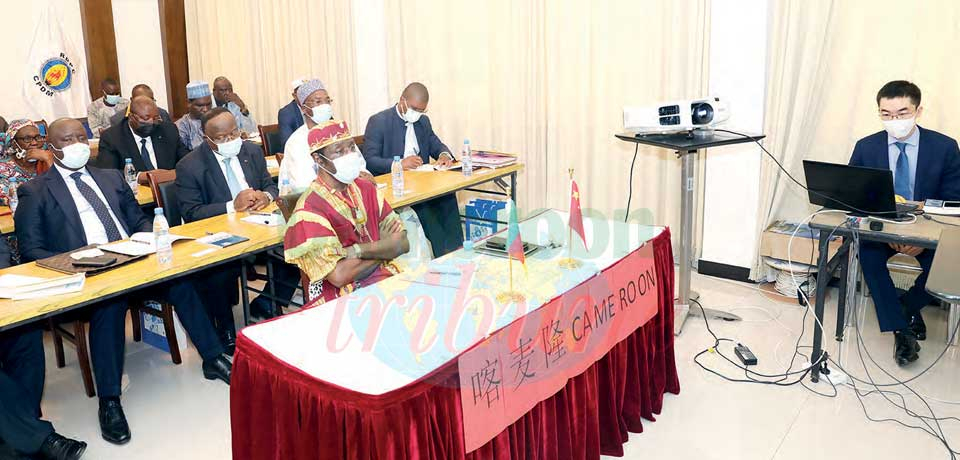 The event on July 6, 2021 saw the participation of over 10,000 political party members from across the globe.
The Communist Party of China, CPC on July 1, 2021 celebrated its 100th anniversary. The celebration was on July 6, 2021 followed by a World Political Parties' Summit organised by the CPC through video conference. Amongst the more than 500 political parties from 160 countries that took part was the Cameroon People's Democratic Movement, CPDM. Its 20-strong delegation to the video summit in the Chinese Embassy in Yaounde was led by former Minister Jean-Pierre Fogui.
With the theme, "For the people's wellbeing: The responsibility of political parties," the event was attended by over 10,000 political party members all over the world. A total of 21 Heads of State and government took the floor addressing the gathering, Chinese President and General Secretary of the CPC, Xi Jinping, urged world political parties to shoulder the responsibility of the pursuit of their people's wellbeing and the progress of mankind. He promised that the CPC will pursue the development of China and his country will never seek hegemony.
Xi called for joint opposition to "unilateralism disguised as multilateralism," saying the CPC was willing to contribute more Chinese solutions and strength to poverty reduction worldwide. He warned that international rules should not be based on what he described as "rules of the few." The Chinese leader also warned against politicization and stigmatization of COVID-19. He said whether a country is democratic or not should not be judged by...
Same category