Limbe : Stadium Intact For Competition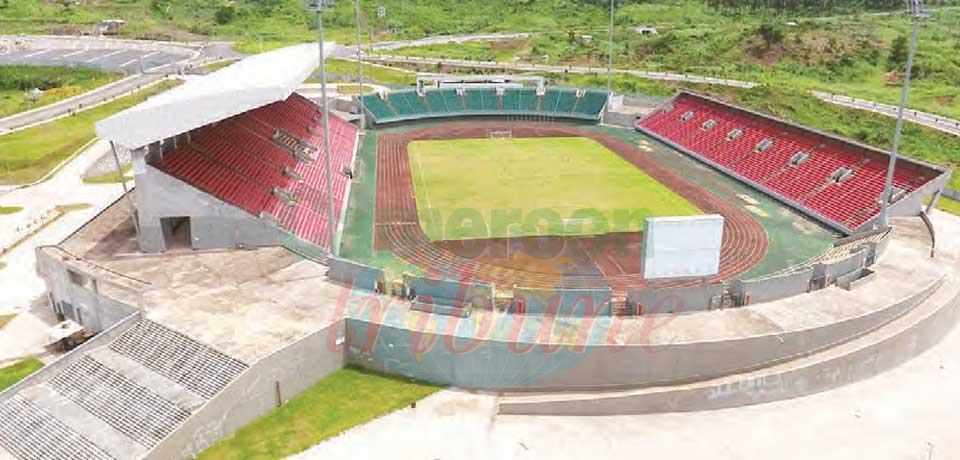 The Limbe Omnisports Stadium and its training fields in the same town and Buea are gearing up for an exceptional reception for teams in group F.

The Limbe-Buea site will host teams in group F for the upcoming TotalEnergies Africa Cup of Nations. The main playing ground is the Limbe Omnisports, Stadium. It is a multipurpose stadium situated in the Ngueme neigbourhood, some eight kilometers from the Limbe city centre. The stadium is used mostly for football matches and it also has athletics facilities. It was built in 2012 and inaugurated on January 26, 2016. It is one of the few stadiums in the world built with a stunning view of the sea. The Limbe Stadium hosted the Total Women's Africa Cup of Nations in November 2016. That was its first international tournament. The Limbe Omnisports Stadium has also hosted several international matches.
The Limbe Omnisports Stadium meets the requirements of the Confederation of African Football (CAF). The stadium has seats for 20, 000 people. The turf has natural grass. The field has four dressing rooms for players, meeting rooms as well as a modern media tribune. There is a doping control room, VIP lounge for reception, offices reserv...
Same category