Neighbours With Common Interests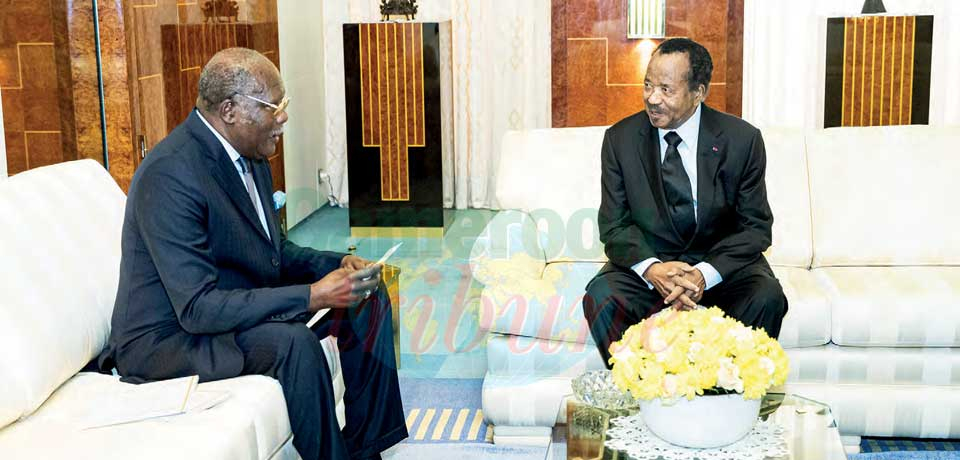 Bilateral cooperation between Cameroon and Congo are mutually beneficial.
Cameroon and Congo are two neigbouring countries that share common principles, besides a common border. With diplomatic relations established in 1960, the two sovereign nations have maintained peaceful relations. Bilateral relations between Cameroon and Congo border on three main areas; political, economic and cultural. Officials of both countries constantly work at deepening cooperation ties. It is thus within this framework that the President of the Republic, Paul Biya, on February 2, 2023 granted an audience to the special envoy of the Congolese President, the Minister of State in charge of Industries, Mines and Geology, Pierre Oba. Enhancing cooperation ties in the mining sector came under review during the audience.
At the political level, relations are characterised by regular consultations on issues of common interest and the sending of special envoys to both countries. The two countries have in common integrative projects whose implementation is in perspective. Examples include the Chollet hydroelectric dam construction project set up by an agreement of October 28, 2010 and the joint exploitation of the Mbalam/Nabeba iron deposits in Cameroon and Congo. The eventual execution of the former project should enable Cameroon to improve its energy supply, which is essential to achieving its emergence objectives by 2035. Another shared project is the demarcation of the common border for which a Joint Border Commission was created and whose last session took place at the end of August 2022. In order to facilitate trade between ...
Same category