Nine-Year-Old Enthroned As Fon Of Baba1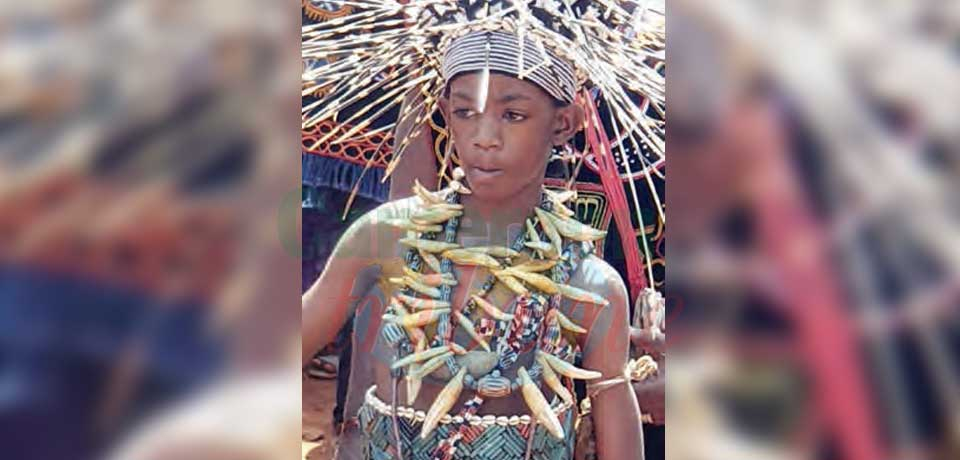 The people of Baba 1 Village in Babessi Subdivision, Ngoketunjia Division in the North West Region now have a new leader. Nine-year-old Fon Fuenkanghaper II was on 13 May 2023 officially presented to the public following his enthronement a few days earlier. He takes over from his late Father, Fon Fuekemshi II who passed on to eternity on 2 May, 2023. Prior to his 'disappearance', he was the Finance Committee chair in the North West House of Chiefs.
Fon Fuenkanghaper II who will now rule over a population of about 36,000 inhabitants is a form four pupil of Second Harvard primary School in Nkolbisson, Yaounde. Following his young age and as tradition commands, in consultation with the administrative authorities in Ngoketunjia Division a caretaker committee constituting of a 10-man Council of Elders will assist the new Fon in governing and two administrators have been designated to manage the property of his late father. All decisions taken by the young Fon Fuenkanghaper II must be approved by the Council of Elders before being made public.
The consultative talks with officials of the Ngoketunjia Division, an administrative unit headed by Handerson Quetong Kongeh, the Senior Divisional Officer resulted in the putting in place of a Regent Chief in the person of Moh Fenkah. Those who constitute the Council of Elders are: Mohmbanka, Moh Tanghogho Sylvester, Moh Ndzenchupok Derrick, Mohfoghofueghem, Tita Mama Ngangnjoh, Tamogho Nketeh, Hon Yoyo Mohmbanka, Njafuh Ndzembam, Melo Alfred Forchu and Moh Nkong Sidiki Alhadji. They will henceforth ensure that Fon Fuenkanghaper II leads the people according to the customs and tradition of the village and work for the general wellbeing of the people of Baba1. Concerning the management of the property of ...
Same category