2024 WAFCON Qualifications : Lionesses Edge Harambee Starlets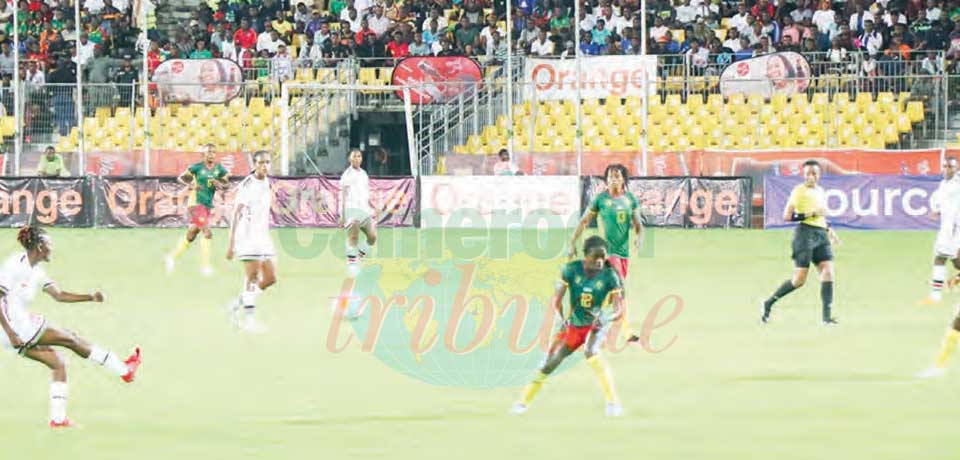 They beat their opponents 1-0 during the away leg qualifier on Friday, September 22, 2023 at the Reunification Stadium in Douala.
Cameroon took advantage during the first match of the two-legged 2024 Women Africa Cup of Nations (WAFCON) qualifiers, played at the Bepanda Reunification Stadium on Friday September 22. Cameroon Mambolano Eliane scored the lone goal at the 9th minute of the first half, which gave the Indomitable Lionesses the lead.
The Cameroonian team had a good mastery of the game. But at a moment, the Harambee Starlets were able to put pressure on the Indomitable Lionesses' defense as they looked to level up and they should have equalized through Corazone Aquino, the left-footed player but she was superbly denied by Cameroonian Goalkeeper, Bihina Michaely.Ten minutes later, Starlets were on the attack again down the right wing, this time Mwanahalima Adam with a low cross to find Teresa Engesha but she skewed it wide off the target. The Indomitable Lionesses shared possession with beautiful stops by the defense. Cameroon had a chance to extend their lead from a left-sided free-kick in the 40th minute which Abam Michaella delivered into the box and was stopped by the Kenyan goalkeeper.
The first half ended 1-0 in favor of the Indomitable Lionesses. The Starlets also mounted pressure early in the second half and searched for chances on the break, and Mwanahalima Adam's run on a counter sent Cameroon's defense panicking. Major changes were made on the Cameroonian side. Nchout Ajara Njoya and Brenda Bika Tabe were broug...
Same category