2024 Women AFCON Qualifiers : Indomitable Lionesses Secking Qualification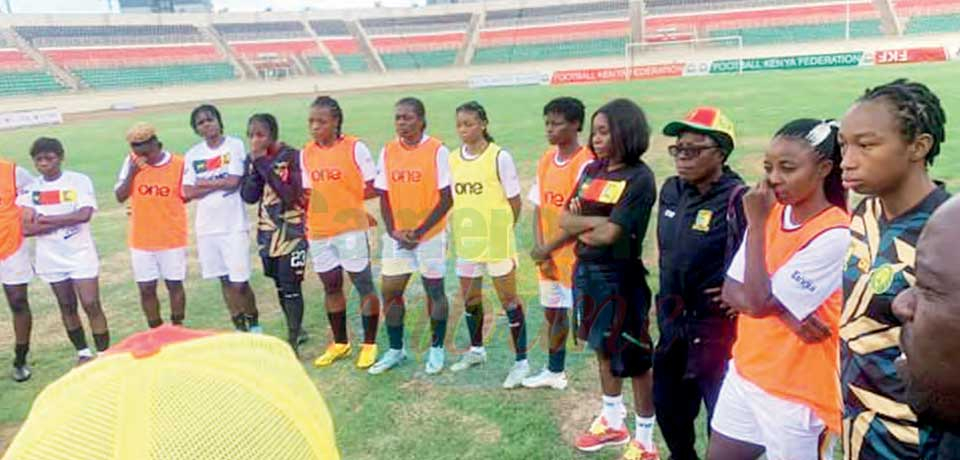 The girls of Coach Jean Baptiste Bisseck will play against the Harambee Starlets in the second leg of the qualifying tournament today, September 26, 2023.
The Indomitable Lionesses of Cameroon will play against the Harambee Starlets of Kenya in the second leg qualifier of the 2024 Women's AFCON qualification round today September 26, 2023 at the Nyayo Stadium in Nairobi. The match will take place at 1:00 p.m. Cameroon time. Today's encounter promises to produce a lot of fireworks as each side will be seeking to qualify for round two of the tournament. Conscious of the stakes ahead, the Indomitable Lionesses have been preparing hard and are determined to win.
The Indomitable Lionesses arrived in Kenya in two batches. The first Cameroonian contingent arrived on Sunday September 24, 2023 on the same flight with the Starlets while the second contingent arrived in Nairobi yesterday, Monday September 25, 2023. During the first leg in Douala on Friday September 22, 2023, the Lionesses beat the Harambee Starlets 1-0 to take the lead. Eliane Mambolamo headed in the goal for Cameroon at the 10th minute after benefiting from a corner kick taken by Aboudi Onguene. The Lionesses will need to work hard away from home in order to conserve their leadership position and keep hopes of qualifying for the AFCON competition in Morocco in 2024. After Sunday's encounter, Coach Jean Baptiste Bisseck said he knows the return leg will not be easy. He said the team will work towards victory.
For their part, the Harambee Starlets need a two-goal win to progress or triumph 1-0 and pray they overcome the Lionesses on penalties in N...
Same category