Buea : Teachers Honoured For Selfless Services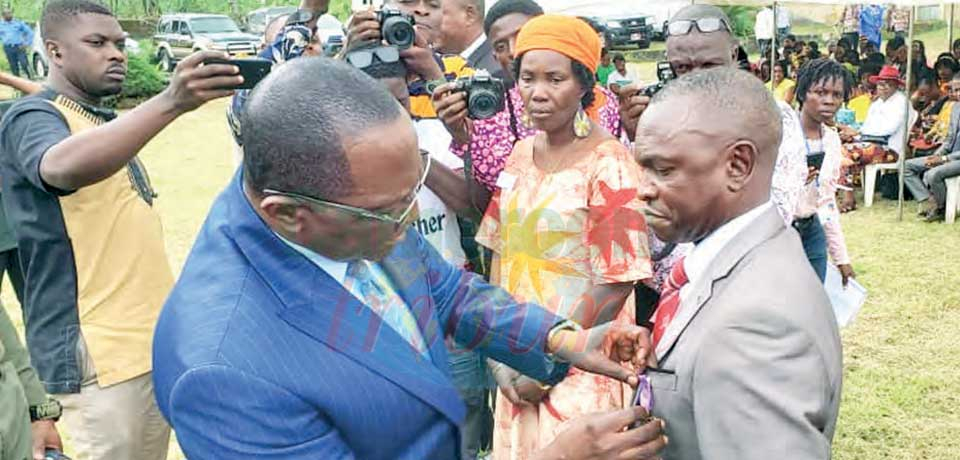 23 of them were decorated with labour medals and 32 awarded certificates of recognition.
Teachers in the Buea, seat of South West Regional Administration, have been praised for their steadfastness in doing their job. 23 of them were honoured with the Knight of Academics Honour medals. Also, 32 were awarded with certificates of recognition for being the best collaborators of the academic year 2022/2023. This was as they marked the 29th edition of the World Teacher's Day on October 5, 2023 at Intensive Vocational Training Centre Buea where teachers of basic, secondary and vocational training converged.
Dr. Mbua Hannah Etonde, South West Regional Delegate for Secondary Education, said the World Teacher's Day provides an opportunity to consider issues relating to teaching and further advocates to seek ways of ameliorating these issues. She pointed out how teachers play an important role in deciding the fate of learners and the nation as a whole. Challenges confronting teachers working in the South West Region were brought to the fore. They are students' indiscipline which is on the rise, lack of proper pedagogic and content knowledge to effectively integrate 21 century digitalization, poor working conditions leading to low job satisfaction, classroom management due to large sizes, shortage of human resources, security challenges etc.
Bernard Okalia Bilai, South West Governor, said that teachers needed are those who are ready to embrace the profession and dish out the type of e...
Same category