Climate Change Adaptation : Understanding The Stakes Of YOFAFA 2023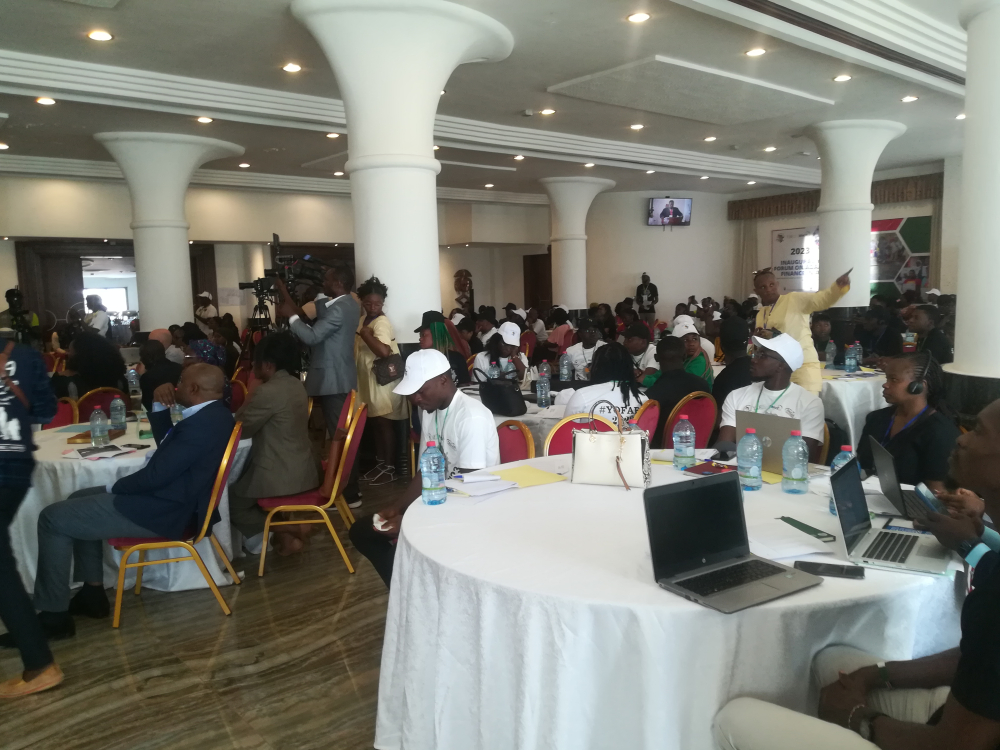 For the first time ever, Africa's young people gathered together to produce a strident appeal for greater funding of climate change adaptation measures.
The first ever African Youth Forum on Climate Change Adaptation Financing, YOFAFA ended in the Cameroonian capital, Yaounde on Saturday, November 18, 2023. The three-day event was attended onsite by 150 youths from 30 African countries, and 2,000 others online. YOFAFA was jointly organized by the Cameroonian Ministry of Environment, Nature Protection and Sustainable Development, MINEPDED. As well as the Africa Coalition for Sustainable Energy and Access, ACSEA, and the Pan-African Climate Justice Alliance, PACJA.
Forum Goal
The forum aimed to unite young activists to call for urgent action from the international community to prioritise and increase climate adaptation finance flows to Africa by more than double. Recognising that this is a moral imperative and strategic investment in Africa's future resilience and prosperity.
YOFAFA Theme
The theme of the forum, "Empowering Africa: More than doubling adaptation finance for a resilient future," acknowledged the undeniable impacts of climate change in Africa. The growing adaptation finance gap, the risk this poses to climate action in Africa and globally, as well as highlighted the urgency of increased ambition.
Urgency To Act
According to the concept note produced by organizers of YOFAFA 2023, the impacts of climate change in Africa are undeniable, and the urgency to act is paramount. The Youth Forum on Adaptation Finance in Africa sought to unite young activists to call for urgent action from the international community to prioritise. And more than double funding for climate adaptation, recognising that this is a moral imperative and a strategic investment in Africa's future resilience and prosperity.

Africa, Climate Vulnerability Impacts
According to Eugene Nforngwa, ACSEA's Director of Programmes, climate change poses a growing threat to Africa, with increasing temperatures, sea levels, changing precipitation patterns, droughts and more extreme weather conditions. These impacts are disproportionate on the region, hitting the least responsible for global warming and the most vulnerable hardest, Nforngwa notes.
The latest assessment by the Intergovernmental Panel on Climate Change (IPCC) warns that the risks associated with climate change in Africa are becoming more severe. Unless urgent action is taken to mitigate global warming, Africa faces a temperature increase of 3°C to 6°C by the turn of the century, compared to the pre-industrial level, according to estimates of the IPCC.
Climate Extremes
This will result in more frequent and severe climate extremes, even in the best scenarios, which will have significant impacts on agriculture, water resources, and human health, Eugene adds. Both increased warming and inaction could result in a reduction of crop yields by up to 50%, an increase in water stress by up to 60%, an increase in malaria incidence by up to 90% and a loss of biodiversity by up to 40%.

Africa's GDP At Risk
According to the African Development Bank (AfDB), climate change could reduce Africa's GDP by 2.8% to 10% by 2050, depending on the severity of the scenario. This could translate into a loss of $68 billion to $259 billion per year. The World Bank has also noted that climate change will increase conflicts and displacements in Africa.
Strategic Investment
Reducing climate vulnerabilities in Africa is, therefore, not only a moral imperative but a strategic investment in the region's future and resilience. According to UNEP, every dollar invested in adaptation could yield four dollars in benefits. Moreover, adaptation could create new opportunities for economic diversification, innovation, job creation, and social inclusion.
Adaptation Finance Gap
Despite the challenges and opportunities, financing for climate change adaptation in Africa remains insufficient and inadequate. In 2019 and 2020, only $11.4 billion was committed to climate adaptation finance in Africa, compared to the estimation that African countries will need $52.7 billion annually until 2030.
Grossly Underfunded
Key issues hindering adequate adaptation financing in Africa include underfunding because existing adaptation finance mechanisms are insufficient to meet the demands of adaptation projects and programmes across Africa. Access barriers, which are explained by the fact that many African countries face challenges accessing climate finance.
These include complex application processes, limited project development and implementation capacity. And when available, such funds are availed mostly in the form of loans. Moreover, uncertainty becl...
Same category