2026 World Cup African Qualifiers : Libya-Cameroon Tussle For Leadership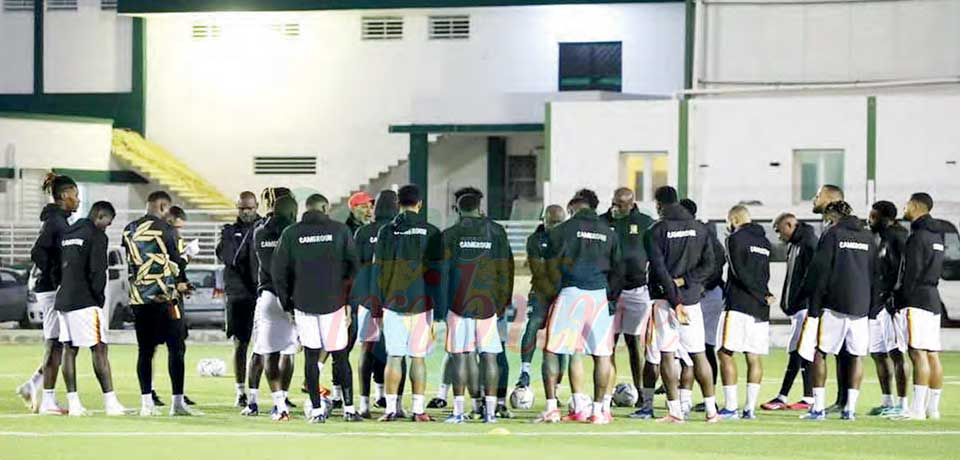 After taking the top seat in Group D thanks to a superior goal difference, the Lions are hoping for a second win in the second playing day at the Benina Martyrs Stadium, Benghazi today.
Today November 21, 2023, Cameroon takes on Libya at the Benina Martyrs Stadium in Benghazi as from 5 p.m. It is within the framework of the second playing day of the 2026 World Cup African qualifiers. The duo all had an impressive start in the qualifiers. Cameroon won Mauritius 3-0 to take the lead in Group D thanks to a superior goal difference. On the other hand, Libya equally succeeded to win Eswatini 1-0. It is thus going to be a tough fight between the two countries that are not new to each other. Today's game is going to be the seventh confrontation between both teams in the history of the World Cup qualifiers. So far, the figures speak in favour of Cameroon with four wins, one draw and one defeat.
Going by the October FIFA ranking, Libya (126th) is a tougher opponent than Mauritius (177th). Pundits said despite the win, Cameroon put up a performance seemingly below standards against Mauritius and will have to make serious amends to go pass Libya.
At the goalpost, the Cameroon Football Federation officially announced that André Onana who limped off the pitch about 10 minutes to the end of the game against Mauritius, will not play the game against Libya due to injury. Fabrice Ondoa, who came in to finish the dying moments of the game against Mauritius, will probably be a starter against Libya.
The defence compartment, though with no major threat, received a pass mark in the game against Mauritius. Behold, a new master of the central defence should have been discovered in the person of Oumar Gonzalez. The pair Castelletto and Wooh once more proved that they get on well with each other.
The Zambo Anguissa-led midfield was on average as they failed to accelerate play and give enough balls to the attack in the game again...
Same category