Bamenda Rejoices As 49 Detainees Regain Freedom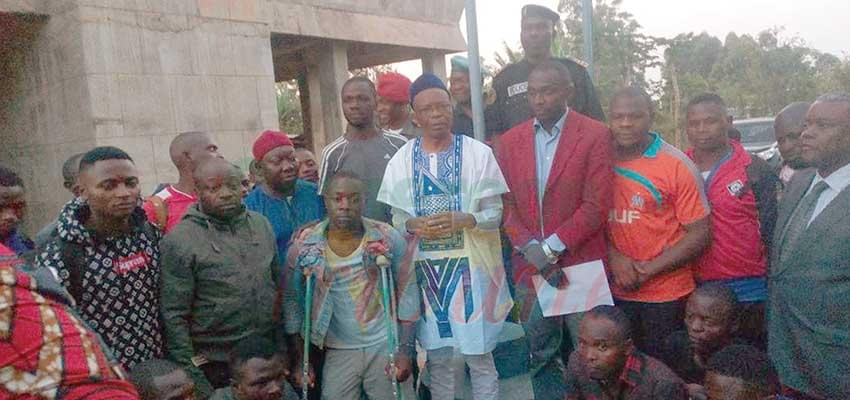 The Bamenda Military Tribunal witnessed an unusual crowd in a court session that lasted 24 minutes.
It was all joy and jubilation at the Bamenda Military Tribunal on Friday, December 14 as some 49 persons detained as a result of the ongoing crisis in the North West and South Regions were released. Family members as well as wellwishers could not hide their joy as they burst out in tears when they saw their love ones a light from the prison van that transported them.The court session was a brief one as it lasted for 24 minutes. It all started at 1:15pm when the magistrate of the legal department Lieutenant Fackwi Antoine read out the names of those that were eligible to be released in respect to the presidential instruction of December 13 , 2018. The names were 49 in number but 39 were present assome had been released on bail while others were sick and were in the hospital. Their charges were varied such as; possession of fire arms, propagation of false information,secession, justification of crime,non possession of national identity cards, participation in acts of destruction, capital murder, insurrection amongst others. By 1: 39 pm the presiding magistrate Colonel Kengne read out the verdict that set all 49 free.
During an interview with the press Magistrate Colonel Kengne said following the decision of the Head ofS tate, President Paul Biya on December13, was to be materialised by an action of the Mili...
Same category