Nigeria : Row Over Looted Artefacts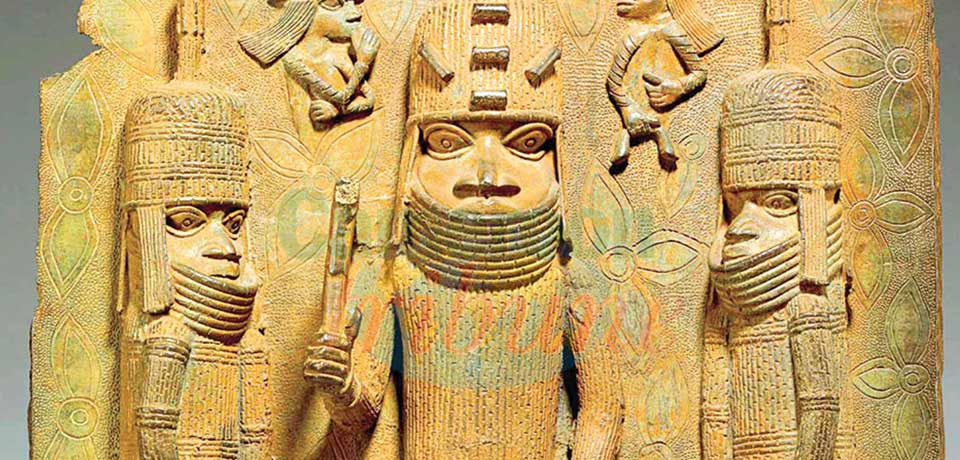 The Benin Palace and the Edo State government have been at daggers drawn over where the artefacts will be housed.
Despite a well-tailored agreement between Nigerian and German authorities, a dispute between the State Governor and the King of Benin could hinder plans for the return of some of Africa's most famous artefacts, the Benin Bronzes, which were looted during the colonial era and are now mainly in Western museums. The Bronzes, thousands of metal sculptures and ivory carvings, were seized from the Kingdom of Benin, in what is today Edo State in southern Nigeria by a British military force in 1897. The return of the Benin Bronzes to Nigeria would mark an extraordinary moment in Africa's post-colonial history. In recent years, European governments have come under pressure to atone for colonial-era crimes, some have spoken of their desire to return looted artefacts. In April 2021 the German government said it wanted to give back hundreds of Benin Bronzes, and several museums in the UK have made similar announcements.
To prepare for the return, the Edo State Governor, Godwin Obaseki, called a meeting to agree on where the artefacts would be kept. During the meeting, the Governor proposed that the artefacts be kept at the Edo Museum of West African Arts (EMOWAA), under the control of the Legacy Restoration Trust (LRT), but the Oba or King of Benin, Ewuare 11, opposed the idea suggesting that the Federal Government should temporarily keep the looted artefacts on behalf of the Palace pending the construction of the Benin Royal Museum within the Palace, "The right and only legitimate desti- nation" for the Bronzes would be a "Benin Royal Museum", he said. He added that the Bronzes have to come back to where they were taken from, and that he was "The custodian of all the cultural heritage of the Benin Kingdom". But, his proposal was not welcomed as Governor Obaseki, who was part of the Nigerian delegation to Germany to negotiate the return of the artefacts, told the meeting that the museum is part of a transformation project being planned to make Benin city a cultural hub. To assuage the worries of global stakeholders over the safety of the artefacts when returned, Obaseki had proposed EMOWAA to house the artefacts. He added that, a celebrated architect, has been selected to design the new museum, bringing prestige and a wave of positive international publicity to the project .
Same category