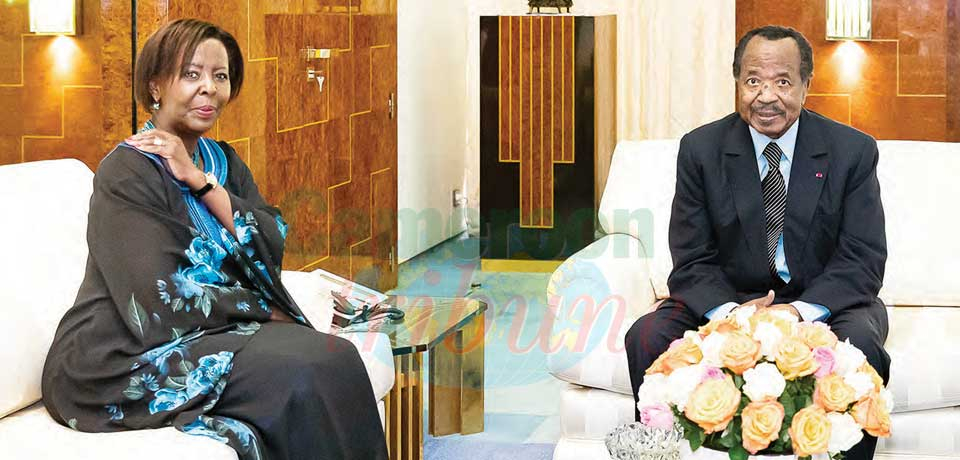 There are political, economic and social benefits to attest to the cooperation between Cameroon and OIF.
Relations between the Republic of Cameroon and the International Organisation of La Francophonie, (OIF) keep growing in bonds. Cameroon became an associate member in 1975 and a full member on November 19, 1991. Since then, Cameroon has implemented binding reforms and enjoyed the necessary advantages of belonging to the institution. Every Secretary General of the Organisation have been on official visits to Cameroon, with the President of the Republic, receiving in audience all of them. On November 4, 2023, the President of the Republic, Paul Biya accorded an audience to the current Secretary General of La Francophonie, Louise Mushikiwabo. Both personalities held talks on cooperation within the institution, and enhancing solidarity within member States for sustainable development.
Since joining the institution, Cameroon has enjoyed some benefits. On the political front, OIF has supported Cameroon in building its democratic process, notably the putting in place of the Constitutional Council, organisation of elections and finding lasting solutions to the socio-political situation in the North Wes and South West Regions of the country. The Organisation also supported 'More Women in Politics' (a non-governmental organisation) in organising a conference on the theme, "Leadership, Female Entrepreneurship and Political Participation of Women" in February 2016. In partnership with the International Association of Francophone Mayors, OIF contributes in enhancing the decentralisation process and building the capacities of staff of some government institutions.
Within the socio-economic domain, Cameroon has benef...
Same category